Australia
The Cultural Heritage Agency of the Netherlands (RCE) is currently involved in one project in Australia. In this project, the RCE  and the Western Australian Museum in Perth together investigate Dutch amphibious aircraft wrecked in the Australian port city Broome during the Second World War. In the past, the RCE has also been involved in the Australian Research Council (ARC) Linkage Project 'Shipwrecks of the Roaring 40s', a project on the shipwreck of the Fortuyn, as well as the project 'Ship Shapes'.
Broome
On 3 March 1942, nine Japanese Zero fighter planes attacked the port city Broome in Australia in which fifteen amphibious aircraft were being refueled to evacuate soldiers and Dutch civilians from Indonesia to Perth. Among these aircraft were five Dutch Dornier Do-24K and four Catalina sea planes. About a hundred people, mostly civilians, lost their lives in the ambush.
The Western Australia Museum (WAM) in Perth has been researching the (tangible) remains of this attack for some time. Earlier research had led to the discovery of the remains of several sea planes in 2001. Due to the deep water in the bay and the complicating factor of strong currents, three aircraft, probably all Catalinas from both the Dutch Naval Aviation Service and the Australian Air Force (RAAF), remain missing.
In partnership with the Cultural Heritage Agency of the Netherlands (RCE) and using equipment which has improved considerably since 2001, a number of locations in deep water will be searched again in 2022 to try to locate the aircraft wrecks in question.
Past Projects
Roaring 40s
The project Roaring 40s focused on the seven oldest western shipwrecks at the Western-Australian coast, of which four ships are of Dutch origin. More information about these ships, the Batavia, Zuytdorp, Zeewijk and Vergulde Draeck, can be found in our database Maritime Stepping Stones (MaSS). The results of the project are published in the book Shipwrecks of the Roaring 40s.
The Fortuyn
In this project, Dutch and Australian archaeologists tried to locate the shipwreck Fortuyn by archival and historical research as well as magnetometer surveys along targeted coastlines. With this research, the team gathered enough evidence to assume the ship(s) have been wrecked on Christmas Island or Cocos Keeling Islands. Several blogs were written recording the progress of the investigations. In 2022, Misadventures in Nature's Paradise was published, which tells the story of the earliest history of these islands – from the events leading to their discovery to their settlement in the nineteenth century. This monograph, through meticulous archival, cartographic and archaeological research, resets the earliest history of these islands.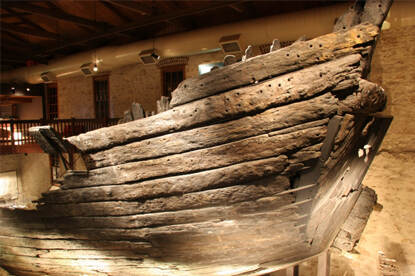 Ship Shapes
In this project, Dutch East India return ships were reconstructed by 3d printing, laser and Computed Tomography scanning by Flinders University, Australia. The goal was to get a better understanding on what defines a Dutch East Indiaman as a ship type and what kind of variation there was to this design.