weblog
Learning a diver's secret (Kanrin Maru)
The project team consisted of prof. dr. Akifumi Iwabuchi and 3rd-year underwater archaeology student Hiromu Akamatsu, both of Tokyo University of Marine Science and Technology, and yours truly. The goal was to talk to local stakeholders and informants in order to build on the information thus far gathered through historical research.
These proved vital days, as we learned that the Kanrin Maru shipwreck is still surrounded by an intriguing mystery of contradicting official reports and mysterious American sailors hired to captain the ship. Will the team manage to unravel the true story of the Kanrin Maru shipwreck?
Heart-warming welcome
We arrived in Kikonai (Hokkaido) by shinkansen (bullet train) on the evening of 18 November. After a good night's sleep in our hotel we had our first – actually improvised – meeting in the hotel lounge with Mr. Omori, the incumbent Mayor of Kikonai Municipality. Despite having to catch an early shinkansen to Tokyo, he managed to squeeze in a few minutes before he went on his way. He wished us good luck on our first day and even told us the Kikonai Municipality could arrange a research vessel, were the project to continue in the future. This felt like a heart-warming welcome indeed. It immediately goes to show the enthusiasm and willingness of the local government to go out of their way to support this project with whatever means available (and we could use a little warmth actually, as overnight Kikonai had just been covered by its first pack of snow!).
After this impromptu start, we were brought to our next meeting by Mr. Kimoto – who by the way did a tremendous job in arranging all the meetings, providing us with all the information we required and ended up chauffeuring us for the next few days (thank you very much! どうもありがとうございました !). We were brought to the Municipal Conference Building where we were to meet Mr. Yoshida, a local professional diver who works in the coastal area between Kikonai City and Saraki Misaki (Saraki Point), the alleged shipwreck location.
I'm sure by now you may have scratched your head once or twice and wondered, how do you look for a wreck when you know nothing but the rough location mentioned in historical documents? Well, as vital as thorough historical research is when looking for a wreck – as it indeed gives you a first indication of where to look – having the chance to talk to local people who on a frequent basis work in that very area is just as valuable. In fact, there are many examples of wrecks that have been found by trusting on the expertise of local fishermen and divers. In the case of Mr. Yoshida we are talking about approximately 20 years of local experience, which tells us he knows the area in question like the back of his hand.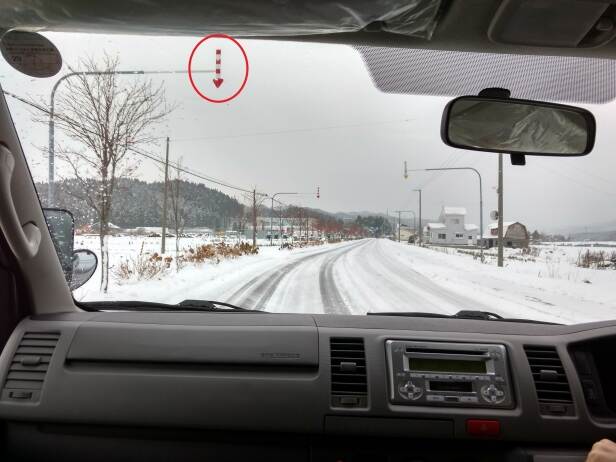 For our interview with Mr. Yoshida, Mr. Kimoto adequately had arranged for us a map of the local fishing grounds. After having explained our intentions, Mr. Yoshida readily pointed out the locations of as much as four different wrecks. Two he said are wrecks made of metal (steel even, as Mr. Yoshida remembered these two vessels sank in the 1970s) and two are made of wood. While the metal wrecks were noted for their locations, our interest turned towards the wooden wrecks: we know for a fact that the Kanrin Maru was a 19th century warship still largely made of wood. Could the Kanrin Maru be one of them? Could this really be our first lead in our search for the Kanrin Maru?