Dutch Heritage Services and Indonesia sign cooperation agreement on maritime heritage
On Wednesday, 21 November 2017, the General Director of the National Cultural Heritage Agency (RCE) Susan Lammers met with the Indonesian Ministry of Foreign Affairs Director General for America and Europe, Mr Muhammad Anshor to sign a Letter of Intent. In this document, both sides have committed to further cooperation in the field of maritime heritage between the RCE and its Indonesian heritage partner the National Centre for Archaeology (Arkenas). On behalf of Arkenas, the agreement was signed by its director I Made Geria.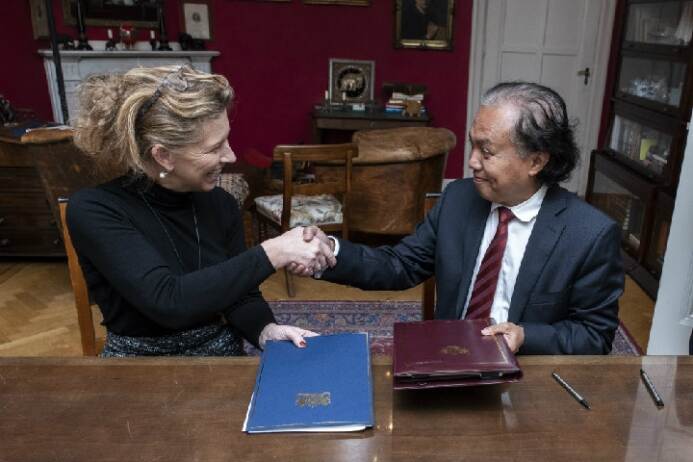 This Letter of Intent represented the next step for the Netherlands and Indonesia in shaping and further developing their joint efforts to protect maritime heritage. These agreements are an elaboration on a Memorandum of Understanding (MoU) signed by both countries in 2017.
Protection and awareness
The collaboration also involves exchanging knowledge about research and management of underwater heritage, and providing advice, education and training. Diving at wreck locations and sharing findings enables these key maritime sites to be mapped. This boosts opportunities for future improvements in management and protection, but also heightens awareness of the value of sunken warships: not only as lieux de memoires and part of our heritage, but also as the final resting places of war victims.