Partners
Within the framework of the International Heritage Cooperation programme, the RCE works together with various partners in order to carry out activities.
Partner countries
In recent years, the RCE has worked together with Australia, Brazil, India, Indonesia, Japan, Russia, Sri Lanka, Suriname, the United States and South Africa and will continue to build on this work. Since 2021, we have also started collaborations with Poland, Morocco, Egypt, and Turkey. The RCE is also open to cooperation with the other countries mentioned in the International Cultural Policy (ICB) of the Netherlands: Belgium/Flanders, Germany, France, Hungary, Italy, Ukraine, Spain, the UK, China and South Korea. Cooperation with these countries depends on the issues raised and the opportunities that cooperation with them offers, in relation to the challenges identified and available resources and capacity.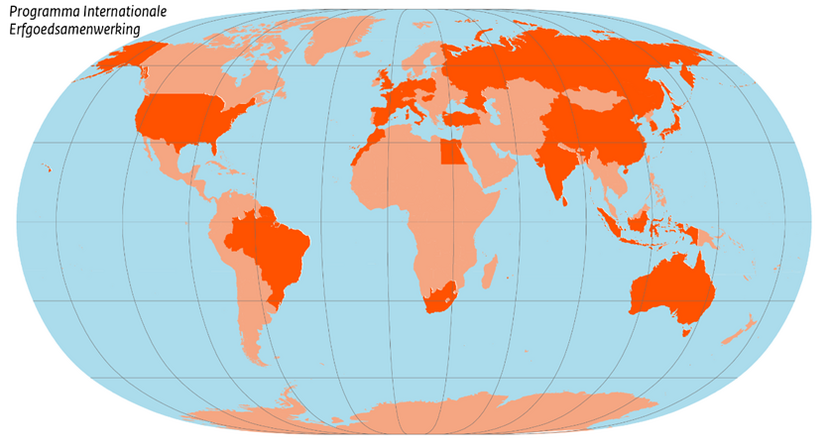 Partners
In the framework of International Heritage Cooperation, the RCE works together with the National Archives of the Netherlands, DutchCulture, the Dutch Centre for Intangible Cultural Heritage (KIEN) and the Dutch embassies in the partner countries, each organisation operating on the basis of its own expertise. We also work with and continue to seek partners in and outside the Netherlands, ranging from international networks, administrations and heritage experts to universities, local companies and residents.
See International Heritage Cooperation (dutchculture.nl) for more information about the complete programme International Heritage Cooperation and the above mentioned partners.