Visualisation of maritime objects
Archaeology has a long tradition of using visual representations to depict the past. Fast recording of a site, location of finds and context in general is very important underwater since the time we can spend there as a diver is limited.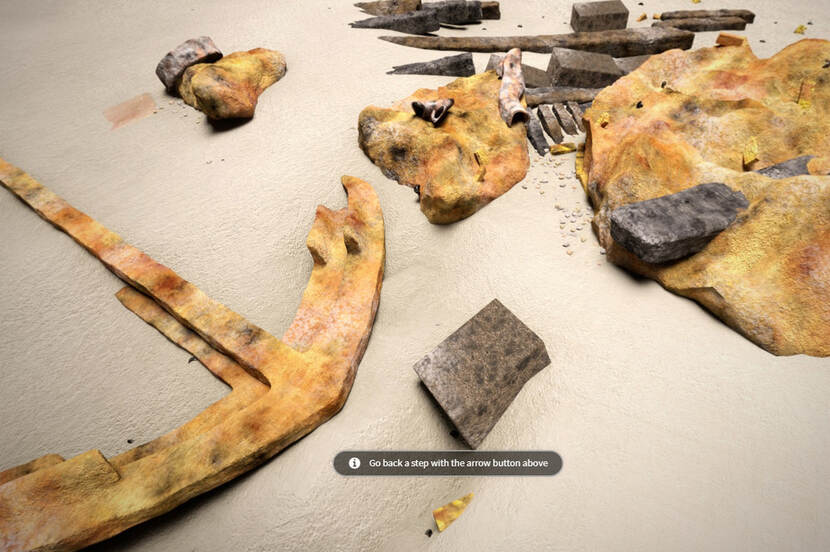 Photogrammetry and virtual tours
With the introduction of software to produce stunning 3d photogrammetry models of just about anything, underwater and maritime archaeology gained a marvellous new tool for fast registration of individual objects as well as whole sites. The 3d models can help us with something else as well. It shows us what is lying underwater, so with this tool we can start bringing the site to the public as well.
Examples
The Rooswijk project is combining photogrammetry and information gathered during the excavation:
During the Rooswijk excavation, 3d models were made of objects that were found by the archaeologists using photogrammetry and laser scanning. These 3d models can be seen (also in VR) on Sketchfab: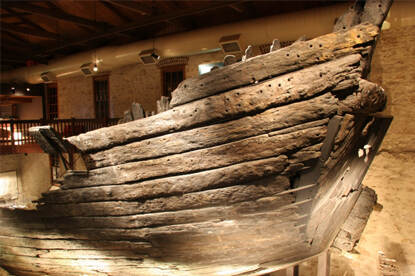 3d printers and laser scanners
Maritime archaeologists at Flinders University in South Australia are using high quality 3d printers, Computed Tomography and laser scanners to reconstruct Dutch return ships.
Flinders University in Australia started a new project called the 'Ship Shapes' project that focuses on reconstructing Dutch East India return ships by 3d printing, laser and Computed Tomography scanning. The university is trying to capture fine details that are based off actual scale models that date back from the 17th and 18th century. These models could potentially give more information about some of the most famous Dutch shipwrecks like Batavia or Zeewijk.
Associate Professor Van Duivenvoorde said:
''The models are also fascinating in their own right as objects of art and incredible craftsmanship, originating from the same artistic period that gave us Rembrandt and Vermeer. Each one was built for different reasons and has its own story to tell."
After all the data of the ships are gathered, it will be used to create 3d printed models, reconstructions, animations and potentially an immersive virtual reality experience. The goal is to get a better understanding on what defines a Dutch East Indiaman as a ship type and what kind of variation there was to this design.
The Ship Shapes project team will work with the International Programme for Maritime Heritage from the Cultural Heritage Agency of the Netherlands (RCE) who are undertaking a wide variety of projects on closely-related archaeological sites around the world. Information will be shared with RCE and vice versa. Through collaboration and by using cutting edge techniques, we will continue to try to achieve the best understanding of these ships possible.