More than 4 centuries Dutch presence in Cuban waters
We knew that Piet Hein conquered the silver fleet from the Spaniards. But that it happened in 1628 in the Cuban Bay of Matanzas is perhaps less known. With an outdoor exhibition about the Dutch presence in Cuban waters in the 17th century, this month the embassy, ​​in collaboration with the Cuban cultural heritage service, is making our shared history in the region visible to the general public.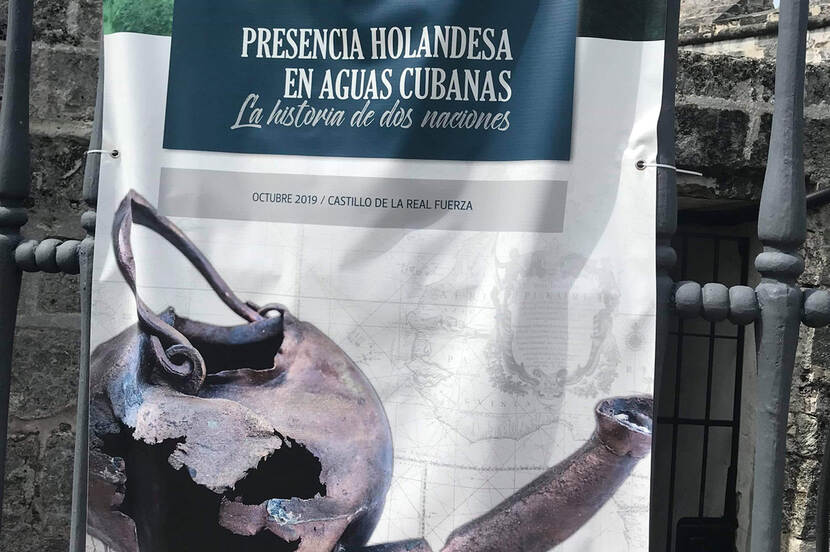 Old maps from, among others, the National Archive, images of the famous battle for the silver fleet, illustrations of utensils on board the Dutch ships and of the joint investigation of the Cultural Heritage Agency and their Cuban partners during a diving expedition last summer are shown. The exhibition offers a Dutch perspective on a part of Cuban history and shows their continued involvement in the region, at a time when Havana is celebrating its 500th anniversary - with its strong Spanish colonial past.
In the coming weeks the exhibition can still be seen at the fences of the Museo de la Real Fuerza in old Havana, after which it travels to other cities in the country.
Read more about the exhibition about the Dutch presence in Cuban waters in the 17th century