Workshop Photogrammetry in Underwater Archaeology
In only a few years, 3D photogrammetry has become a standard in underwater archaeological recording. However, there is much more to it than making just a few photos and process them in a software programme.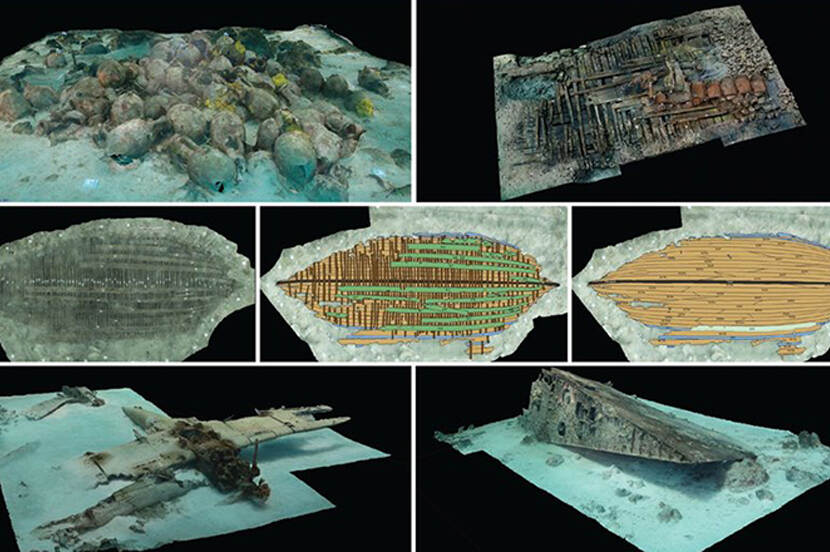 From 26th until 31st August 2019, a workshop Photogrammetry in Underwater Archaeology: Theory and Practice will be held in the Inter University Centre In Dubrovnik, Croatia. This is a great opportunity to learn more: not so expensive, a lovely environment and experienced teachers with a lot of knowledge on the subject.
The workshop is organized by ARS NAUTICA  (Seafaring through the Ages). The international event entitled Photogrammetry in Underwater Archaeological Research - Theory and Practice is conceived as an intense theoretical and practical course. It will allow the participants to develop their own photogrammetry skills in documenting underwater archaeological sites and monitoring advancement of underwater archaeological excavations. Situated in the immediate vicinity of the charming medieval town of Dubrovnik, the Inter University Center offers quiet and creative working atmosphere, and excellent logistics for the accommodation of all the participants.
Undergraduate, graduate and PHD students and professionals who are interested in underwater archaeological research (regardless professional background) are welcome to benefit from the great experience of the main lecturer Kotaro Yamafune, gained through intense fieldwork all over the world. Previous experience in documentation and research of the underwater cultural heritage is welcomed, but not required.