New European Bauhaus Festival, 9-12 June
The Cultural Heritage Agency (RCE) recommends the New European Bauhaus Festival: a hybrid event from 9 through 12 June with core activities in Brussels and side events across the EU and beyond to discuss and experience New European Bauhaus (NEB). The NEB is a creative and interdisciplinary initiative from the European Commission that connects the European Green Deal to our living spaces and experiences. This initiative calls on all of us to imagine and build together a sustainable and inclusive future.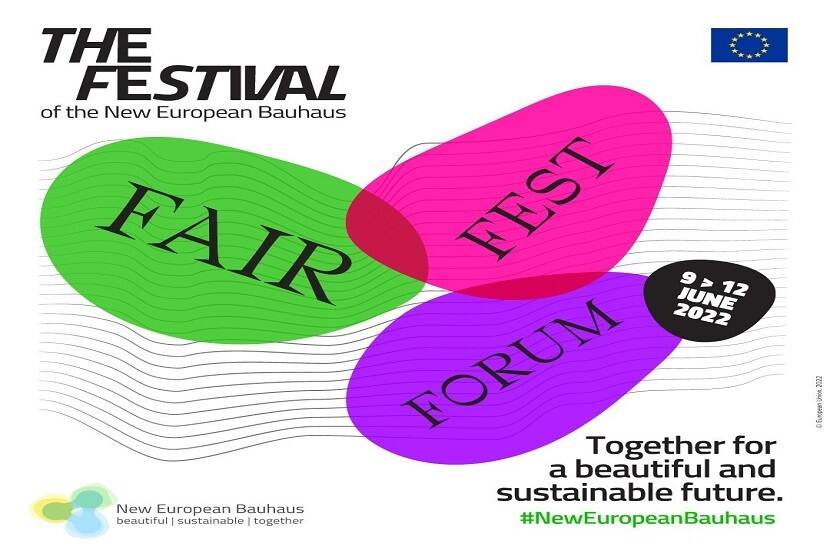 The festival brings together people from all walks of life to debate and shape our future. A future that is sustainable, inclusive and beautiful. It is a great opportunity to network, exchange and celebrate – from science to art, from design to politics, from architecture to technology. 
New European Bauhaus
The New European Bauhaus brings citizens, experts, businesses, and institutions together to reimagine sustainable living in Europe and beyond. In addition to creating a platform for experimentation and connection, the initiative provides access to EU funding for sustainable, and inclusive projects.
By creating bridges between different backgrounds, cutting across disciplines and building on participation at all levels, the New European Bauhaus inspires a movement to facilitate and steer the transformation of our societies along three inseparable values:
sustainability, from climate goals, to circularity, zero pollution, and biodiversity
aesthetics, quality of experience and style, beyond functionality
inclusion, from valuing diversity, to securing accessibility and affordability
See the website The Festival on the New European Bauhaus for more information.